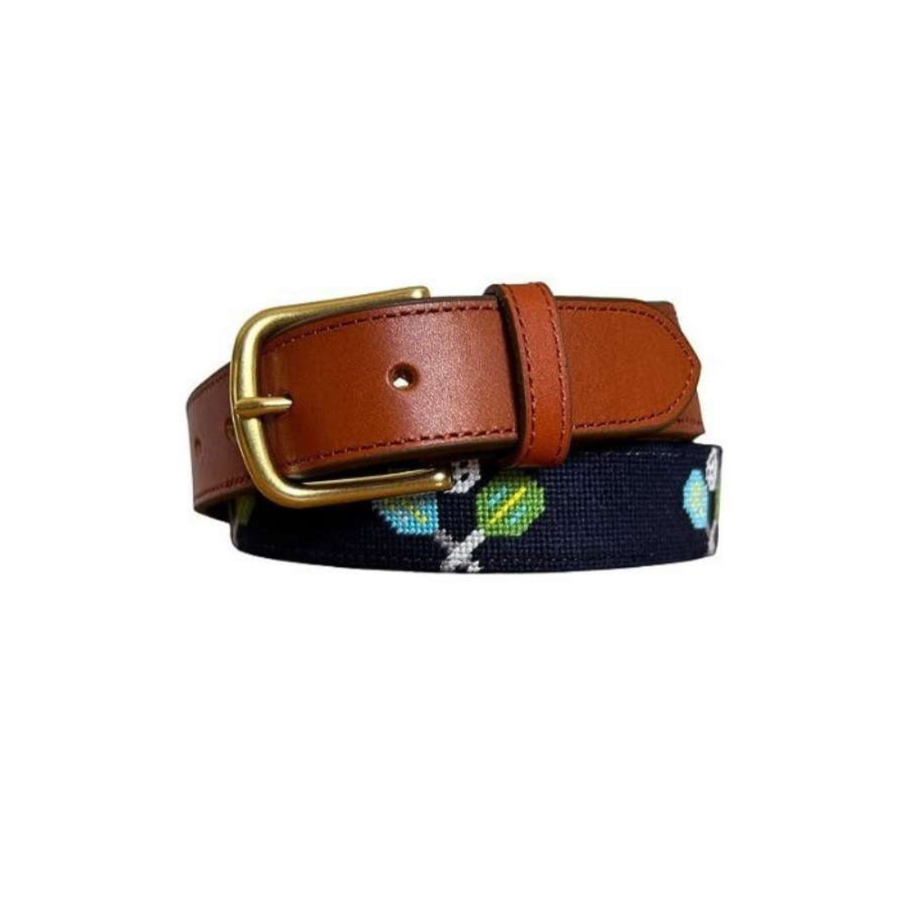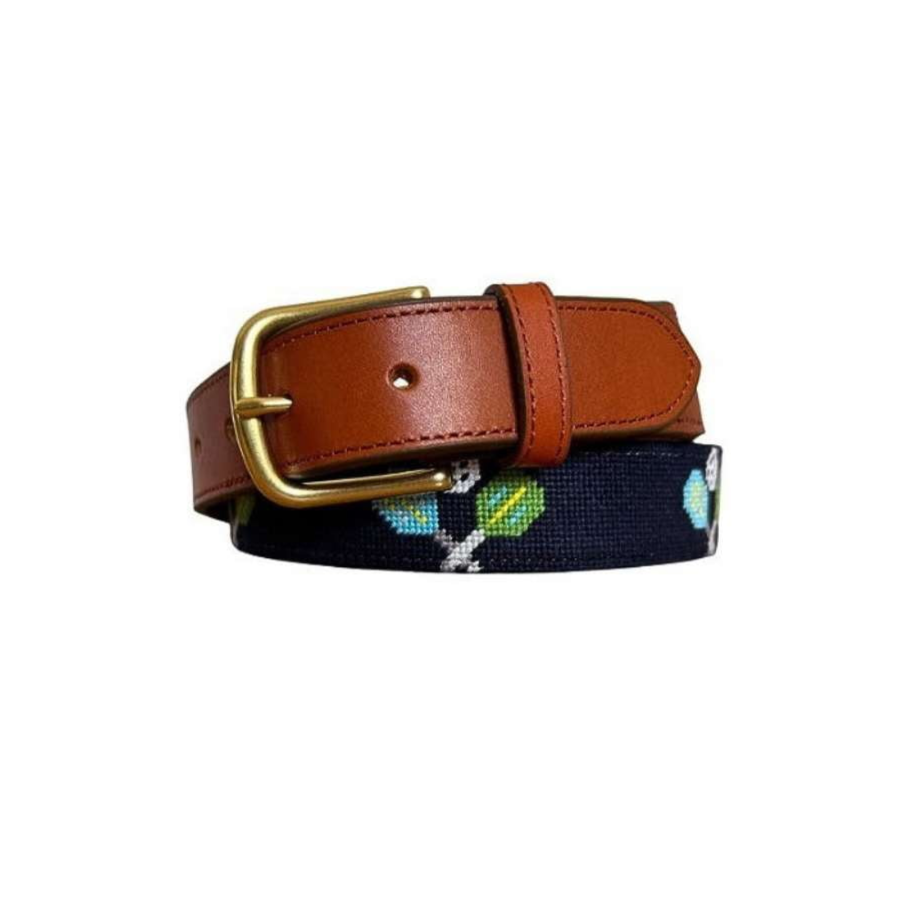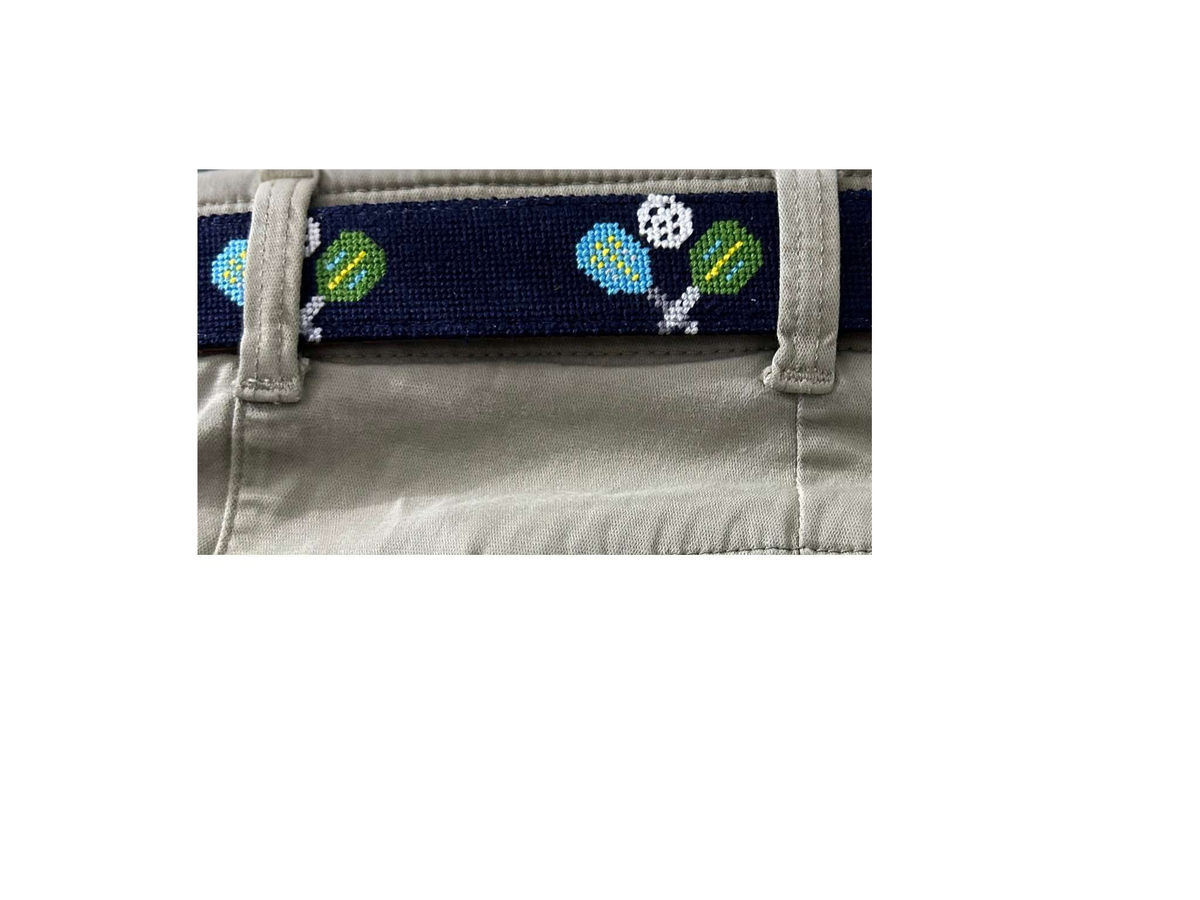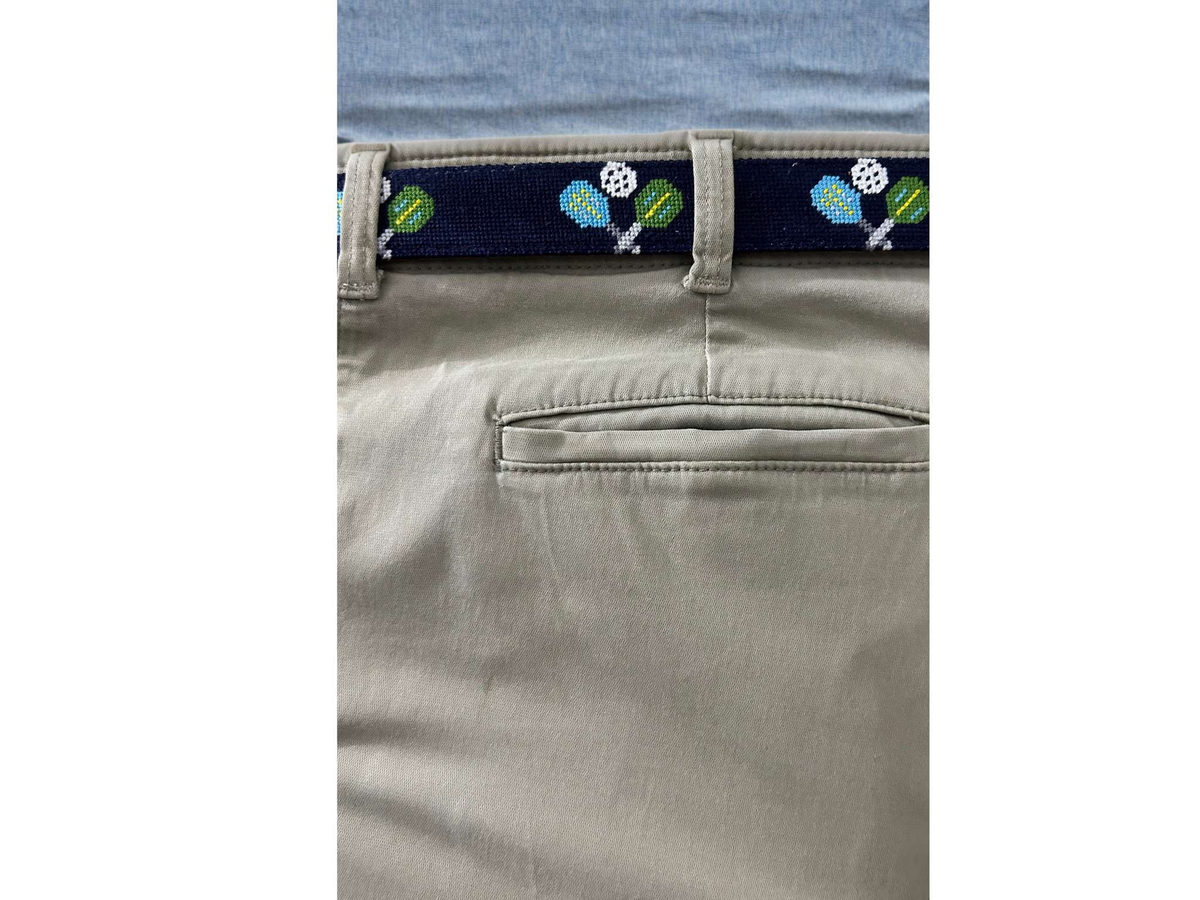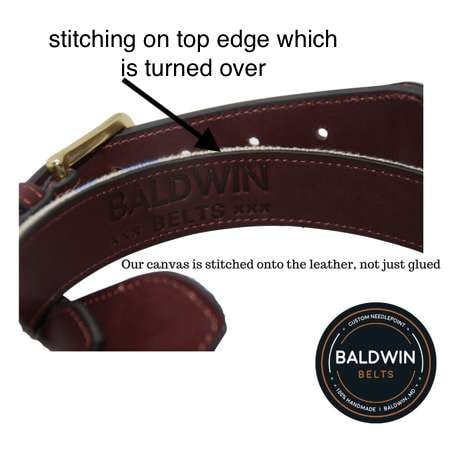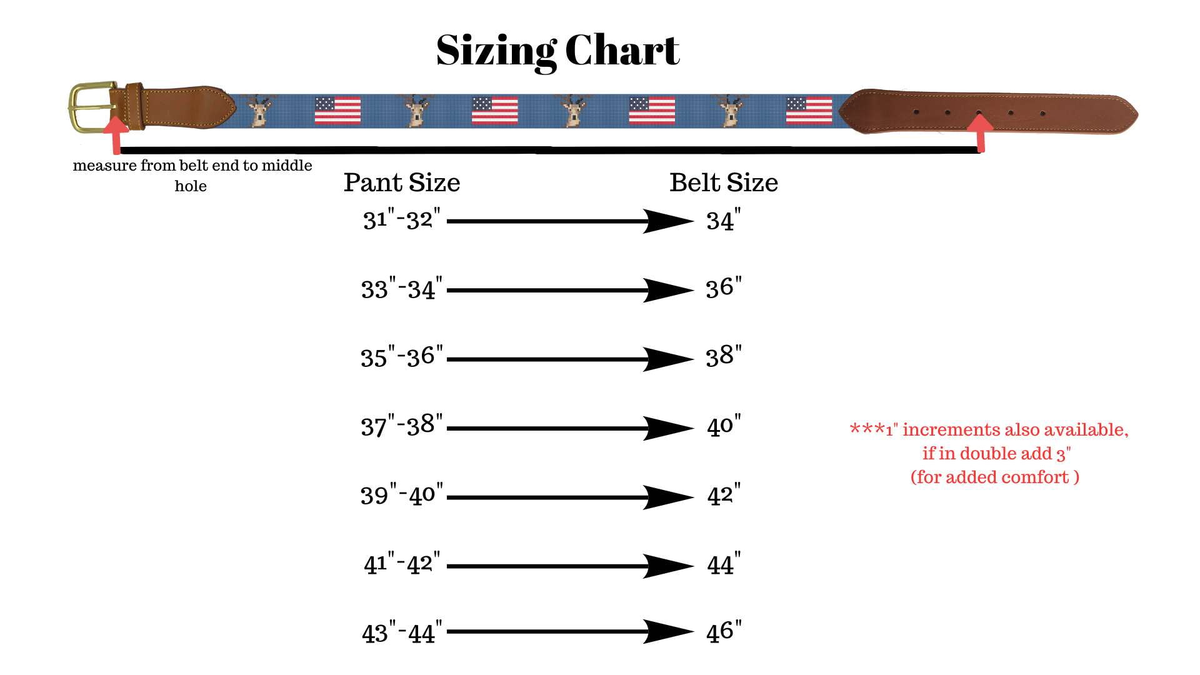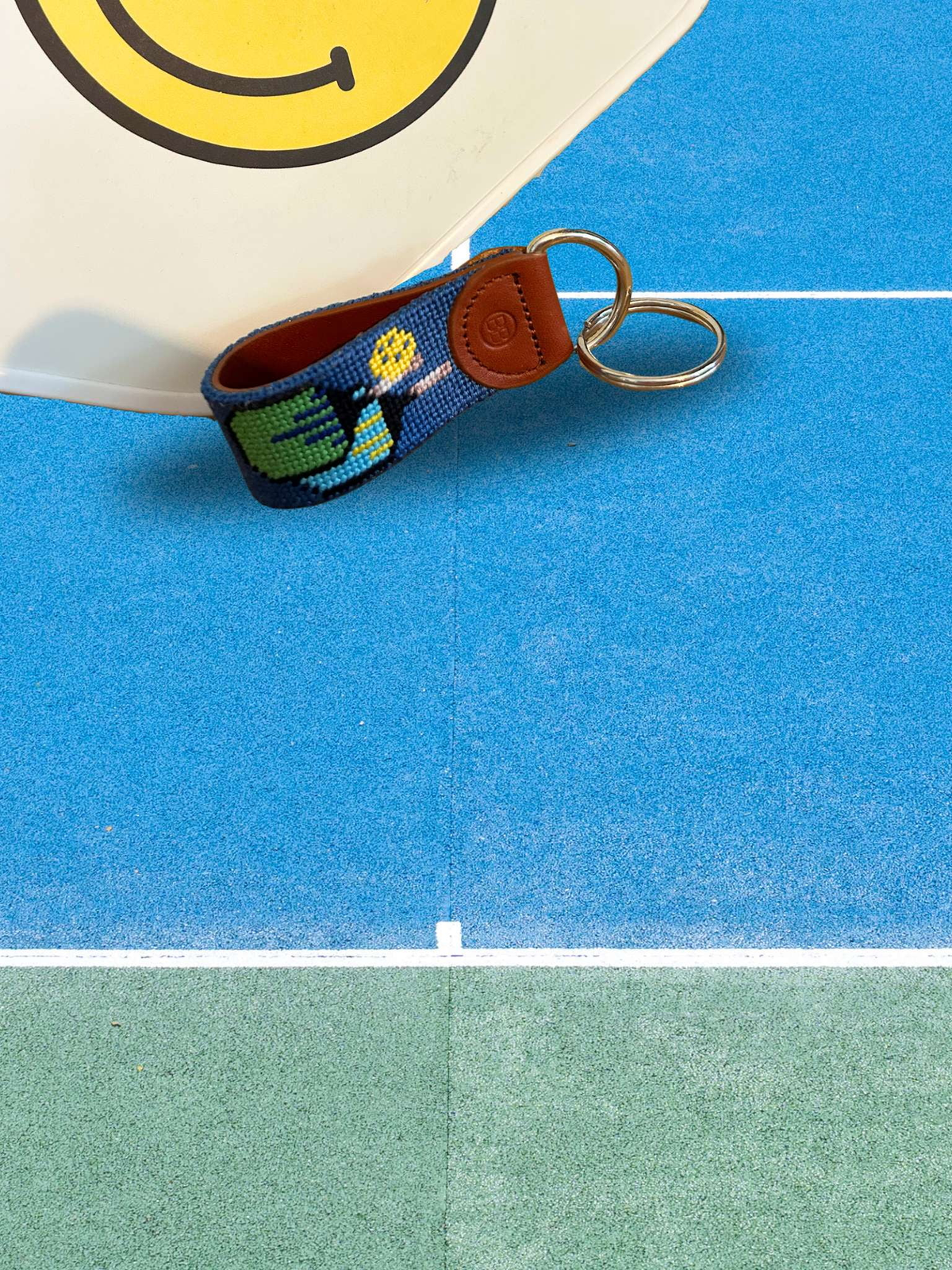 Needlepoint Belt - Pickleball design
Hand Stitched Needlepoint Belt -  Our custom designed Pickleball needlepoint belt is hand stitched on 18 mono canvas and backed in full-grain leather.  We added additional touches by stitching  either edge for added durability and a more polished look. We also utilize a solid brass men's size  buckle and not a unisex buckle, which is smaller ,ours is meant for a men's belt.
Why pay more when you get MORE!
Sizing Information:
We suggest ordering 2" above your waist pants size unless you wear relax fit pants, then add 3"-4".   If you wear a 36 " pair of khaki pants, then your belt would be a 38" length.  If you want a little extra comfort or wear a relax fit pants order an additional size up. We are always more than happy to exchange for any sizing issues or email us and we will be happy to help you with sizing. Or if you want a more custom look feel free to contact us for a custom order and size, stitch time however runs about 7-8 weeks.
Please contact us at Joanne@baldwinbelts for additional information on all custom orders. Custom stitch time 7-8 weeks.
-Free and unlimited Mockups on all custom orders